Get a free estimate
Dependability. Integrity. Loyalty.
We will work with your schedule to provide a FREE roof replacement estimate.
Residential
Replacement, Repair, Shingle, Modified Bitumen
Metal & Tile
Replacement and Repair
Commercial
Replacement, Repair, Silicone Coating, Modified Bitumen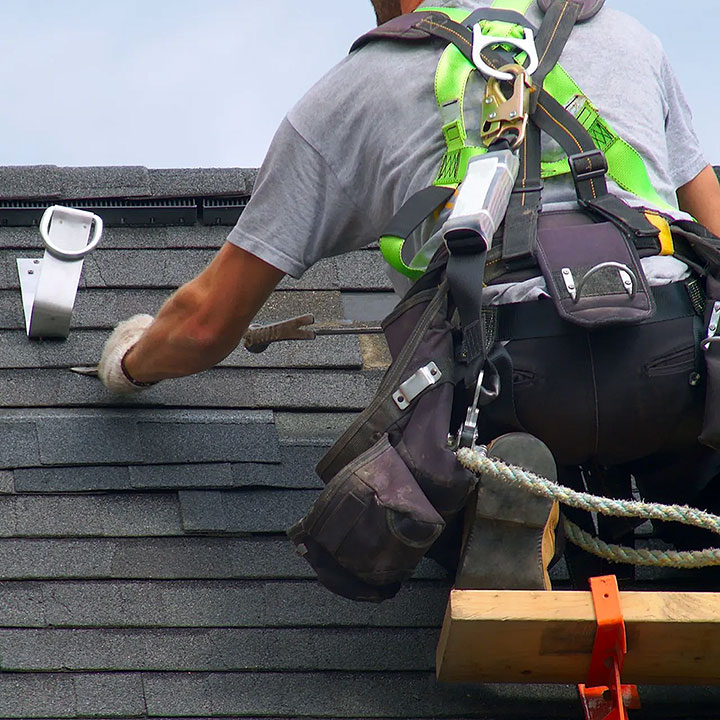 Orlando, FL
Residential Roof Replacement
We follow the guidelines & regulations set by manufacturers. We remove old flashing in order to check for damaged or rotting sections of wood which may need to be replaced or restored.
Roofing & Repair
Our Services

We follow the guidelines & regulations set by manufacturers. We remove old flashing in order to check for damaged or rotting sections of wood which may need to be replaced or restored.

We are a fully licensed and insured commercial roofing company offering a broad range of commercial roofing solutions.

Whether you need a small repair or a large repair, we got you covered. Our team of dedicated repair experts are ready for your call today.

Roof storm damage refers to any damage to a roof that is caused by severe weather conditions such as high winds, hail, or heavy rain. Storm damage can range from small, cosmetic issues such as missing shingles or dents in flashing, to more serious problems like leaks or structural damage.

A new roof can be a costly investment in your house, but if you need a new roof it is an investment cannot afford not to make. Let Thomas Roofing help you get the roof you need today.

Take a look at some of our Orlando residential and commercial roofing projects.
Repair & Installation
Why choose us?
We are dependable, our mission is to serve the Orlando-area homeowners with our lifetime experience in quality roofing and storm repairs. We have integrity. Trust is earned. Through honesty, expert craftsmanship, and fair pricing. We pledge to deliver these values while serving our customers. We are loyal. We concentrate on the Central Florida area where we have built our reputation and loyalty to our neighborhood.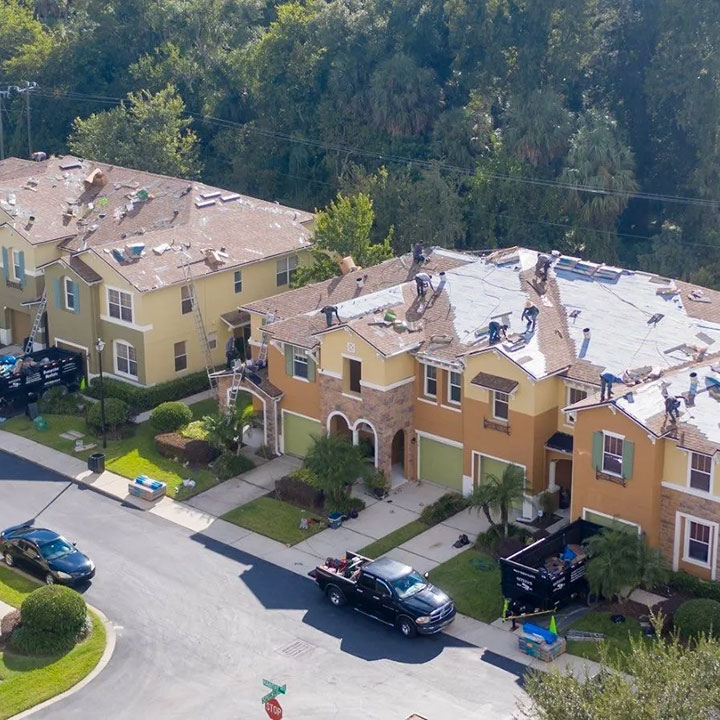 See for yourself
Customer Reviews
" Thomas was quick and professional. Clean up was nice and as far as I can tell its a quality install. I would definitely call them again. I had 5 quotes they were not the cheapest or the most expensive. Their warranty of the work they preformed was better than the rest. "
Brent N.
Customer
" After hurricane Ian my roof took a huge beating with leaks and plenty missing shingles. I was approached by J. Torres from Thomas Roofing about possible a replacement I was not interested at the time cause I dealt with 2 roofers prior to this and was it was the worst. For once I was not trusting however he was super patient , attentive and knowledgeable and was able to help guide me throughout the whole process with little to no stress. I am happy I made the decision look at how beautiful it turned out ! I am happy with the results!! I gain a new refreshed home and a new friend thank you J. Torres !! "
Sohana M.
Customer
" We first met with Mike Argueta who gave us the quote for the roof. Mike was very friendly and took the time to answer all our questions. We're very pleased with the roof installation and we would recommend Thomas Roofing to our friends and family. "
Minerva R.
Customer
" Over the last 30 years, we have dealt with a lot of companies relating to our home, even a prior roof install. None measure up at all to the quality and professionalism we found with every single individual at Thomas Roofing & Repair. We are very pleased with the entire process, from the first contact through the final clean up. The entire experience was stress free! We can't say enough about the great value as well. The installation team was awesome and left our home and yard immaculate. We would highly recommend Thomas Roofing & Repair. "
Noel K.
Customer
" They where quick and efficient. They put tarps down to help pick up as much trash as possible, and they picked up what fell out of the tarps to make sure my yard was left clean. They came across more problems then were initially seen, they communicated these issues with me and helped fix them in a timely manner. Sergio was great and I am very thankful! "
Sonia P.
Customer
" The technician was so professional. He was also very kind to my Husband. "
Jessica B.
Customer
Communication is key
Get Started Today
Step 1. Submit a from or give us a call to request a free estimate.
Step 2. A sales rep will be scheduled to measure your roof, assess damage, and provide you with a price estimate and scope of work.
Step 3. Once approved, we will work to get your roof done ASAP.