Commercial roofs and residential roofs differ in so many ways. If you need to have a commercial roof serviced, make sure that the roofer you choose for the job has the experience and qualifications for it. Remember: when you don't select your commercial roofing provider wisely, you put your entire business at risk.
There are endless reasons why it's important to find a commercial roofer, but the one thing you should focus on is that your choice of roofer can very well determine the quality and life span of your commercial roof. Only an experienced and well-equipped commercial roofing contractor can ensure your investment doesn't go to waste, and that's what Thomas Roofing & Repair is here to provide.
When you work with our team of professionals, you work with experts who will make sure you have a beautiful, long-lasting roof. Our roofing technicians are experienced in the area of commercial roofing that it's safe to say they have come across every issue.
Call Us for Any Commercial Roofing Job in Orlando
We take on commercial roofing projects big and small. We repair, replace, correct, improve, coat, maintain, and install commercial roofs of all types. Call our office today at
407-408-0577
or send us a message by filling out the from below for your free consultation.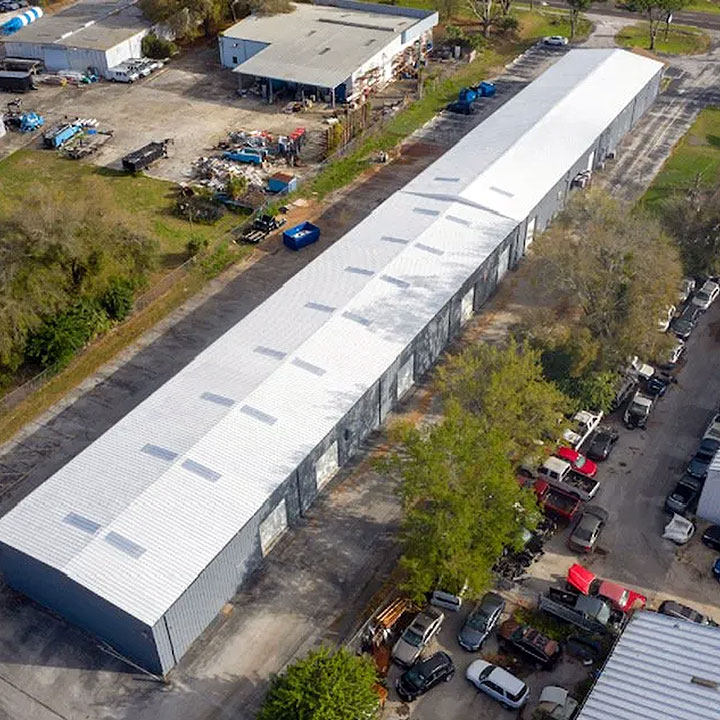 Commercial Metal roofing is a smart choice when it comes to energy efficiency and longevity. Most metal roofing systems are able to increase energy savings by color coating the metal roofing applications. The products often meet Energy Star Ratings to achieve greater cost efficiency.
Therefore, commercial metal roofs are a great investment for business. Metal Roofing systems more durable than most other commercial roofing options. Maintenance costs, reduced energy costs, real estate resale value are should all be considered when choosing the best roof for your business.
More commercial property owners are choosing metal roofing not only for it's durability but also the improved roofing appearance. If you have questions about the best commercial roofing replacement options simple complete the quote form or call us at
407-408-0577
.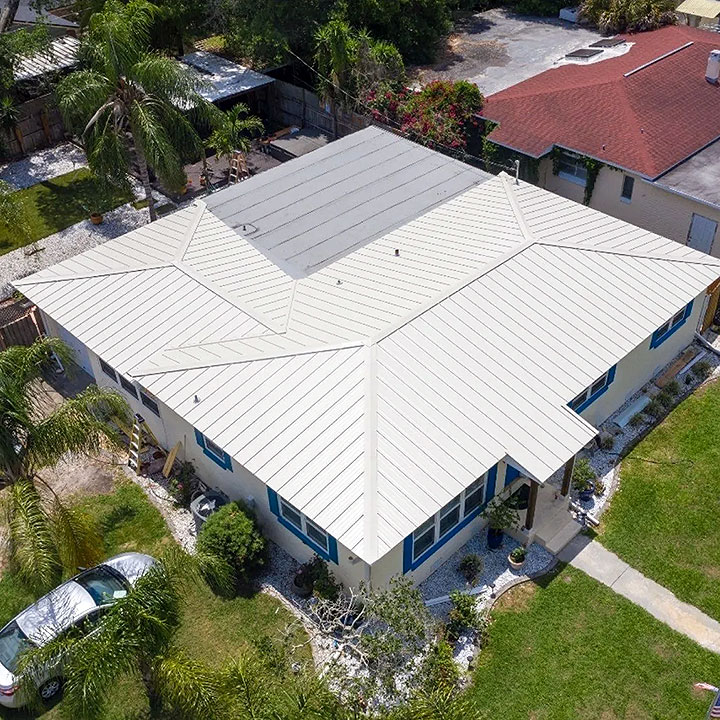 Aluminum coatings (aluminum roof paint) are designed for commercial roofing applications are created with a solvent based mixture of of asphalt, fillers, hydrocarbon and aluminum. These applications should contain a high level of aluminum for superior reflectivity.
The main drawback to aluminum coatings is an inferior ability to adhere and bind to other roofing coatings. As a result, durability and longevity are sometimes compromised. In some cases, primers can be used to promote better adhesion but you it is recommended that you speak with your manufacturer before doing so. Another drawback is their lack of resistance to potential water damage.