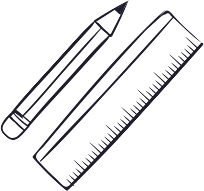 How can I tell if I need repairs?
If you are seeing any fade or having any physical issues with your roof, contact us and we will send a specialist out to come and help you with whatever problems you may be facing. Here are some signs that you need a roof repair:
If you see paint chipping, stains on the ceiling or any discoloration, these are signs of roof failure. Luckily, these things can be repaired with small fixes that will cost less than getting a new roof altogether.
If you find water stains or any leaks due to flashing problems, get it repaired. You can also fix isolated leaks. Replacement is only needed if shingles remain saturated underneath because it can slowly decay.
Finding moss or mold are signs of growth from the moisture. You will need repairs only if a few shingles are really affected by the growth. Replacement will be needed if there is a significant amount of growth over a large area of the roof.
Usually, most roofs can last up to 20 years if maintained properly. Repairs may be needed after 15 years and replacement might be recommended when it's approaching the 20-year mark.
If your shingles are missing, shaking or sliding in any way, you can repair any missing or damaged ones. If there are a large amount missing or damaged, a replacement may be cheaper than trying to repair a large area of defects.
Repairing can fix small damages, and you may be able to just add layers for a quick fix. Replace if there are already two layers from a past fix.
Replace if more than 30% of the roof is damaged. Our list of repairs includes Shingle, Metal, Modified bietman Hot and cold, Tile, Coatings, Taper and TPO.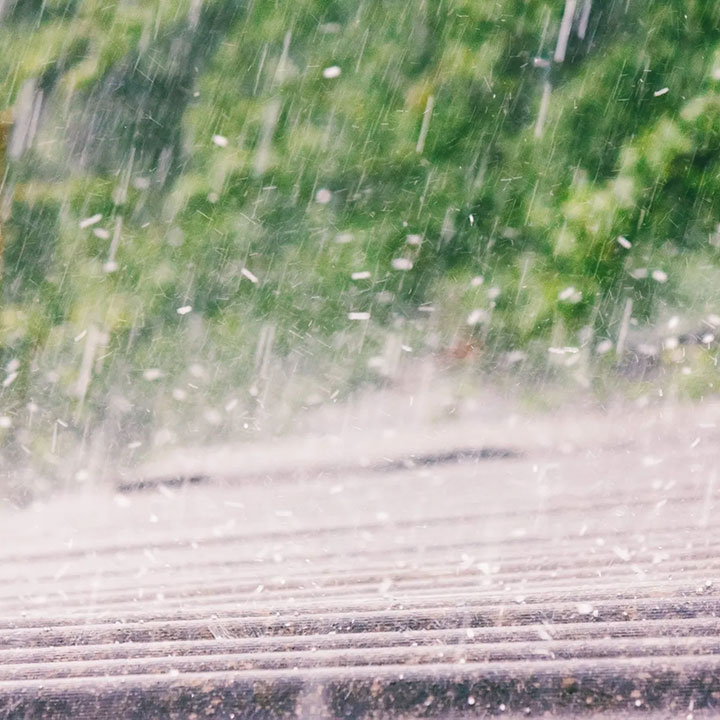 When you hear the rapid clatter of hail on your roof, you should always be concerned about hail damage. Whether the hail is pea-sized or bigger than a softball, the potential for damage is always there. If your roof does get damaged and you need roof hail damage repair in Orlando, you'll want to get prompt help from a reputable, trusted local roofing company like Thomas Roofing & Repair. Fully licensed and insured, we have the experienced crews to get your roof repaired quickly and effectively no matter how severe the damage.
What do I do after it hails?
If you've had a severe storm with hail recently, as soon as possible after the storm passes, you'll want to check your roof and document the damage. If possible, you'll want to get pictures of the hailstones to get an idea of the size. All of this documentation will be provided to your insurance company on your roof damage claim. Even better, have professionals from Thomas Roofing & Repair come out and inspect the roof for damage. As you inspect the roof, some of the things to look for that will indicate obvious hail damage:
Hail hits will often appear black in color as hail tends to knock away granules on shingles. This will leave the felt below exposed to more damage.
You may also see areas of asphalt that appear shiny.
Feel around on your shingles. Soft spots that feel like bruises on a fruit usually indicate hail has damaged the roof.
The damage will be random. There will be no discernible patterns.
While a few missing granules might not seem that bad, in reality, any hail damage can leave your roofing felt or underlayment exposed to other damage, especially leaks, although structural damage can occur because of particularly hard impacts. If no damage is immediately discernible, don't just leave it alone. Let a professional check it out as hail damage isn't always obvious to the untrained eye. If the hail damage goes unchecked, it might go unnoticed for several months until you find you have a leak or some other problem.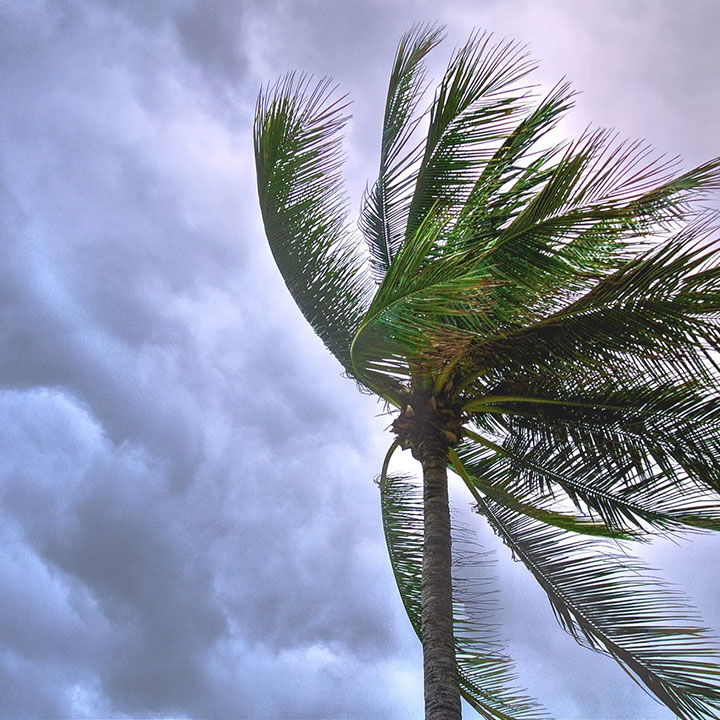 When storm damage occurs, you often can't wait for sunny weather to return to address a roofing problem, but don't try to tackle repairs yourself. Up on a slippery, treacherous roof is not the place you want to be during a storm. Instead, let the trained and experienced professionals from Thomas Roofing & Repair handle the problem. Contact us and we'll be out promptly to tarp and/or board up your roof until the weather clears and permanent repairs can be scheduled. Immediate attention can go a long way toward preventing further damage.
Once the storm has abated, our roofing estimators will return to assess the damage and make recommendations on more permanent repairs or roof replacement.
Roof Inspection and Estimate
Are you seeking a roofing estimate in Central Florida? If any of these apply to you, reach out to us for a free, fair roof estimate:
You're concerned about the age of your current roof and want to know if it should be replaced and how much it will cost.
You've noticed leaks, shingle damage, or other signs your roof might need to be repaired.
You think recent bad weather, including things like hail and high winds, might have caused damage to your roof.
You suspect roofing ventilation issues may be lowering your home's energy efficiency or is causing unhealthy moisture issues in your home.
Please contact us for ANY roofing concerns you may have. We can provide you a free roof inspection and estimate.